In your WordPress admin panel, go to Theme Options, you will see a lot of options to configure the theme.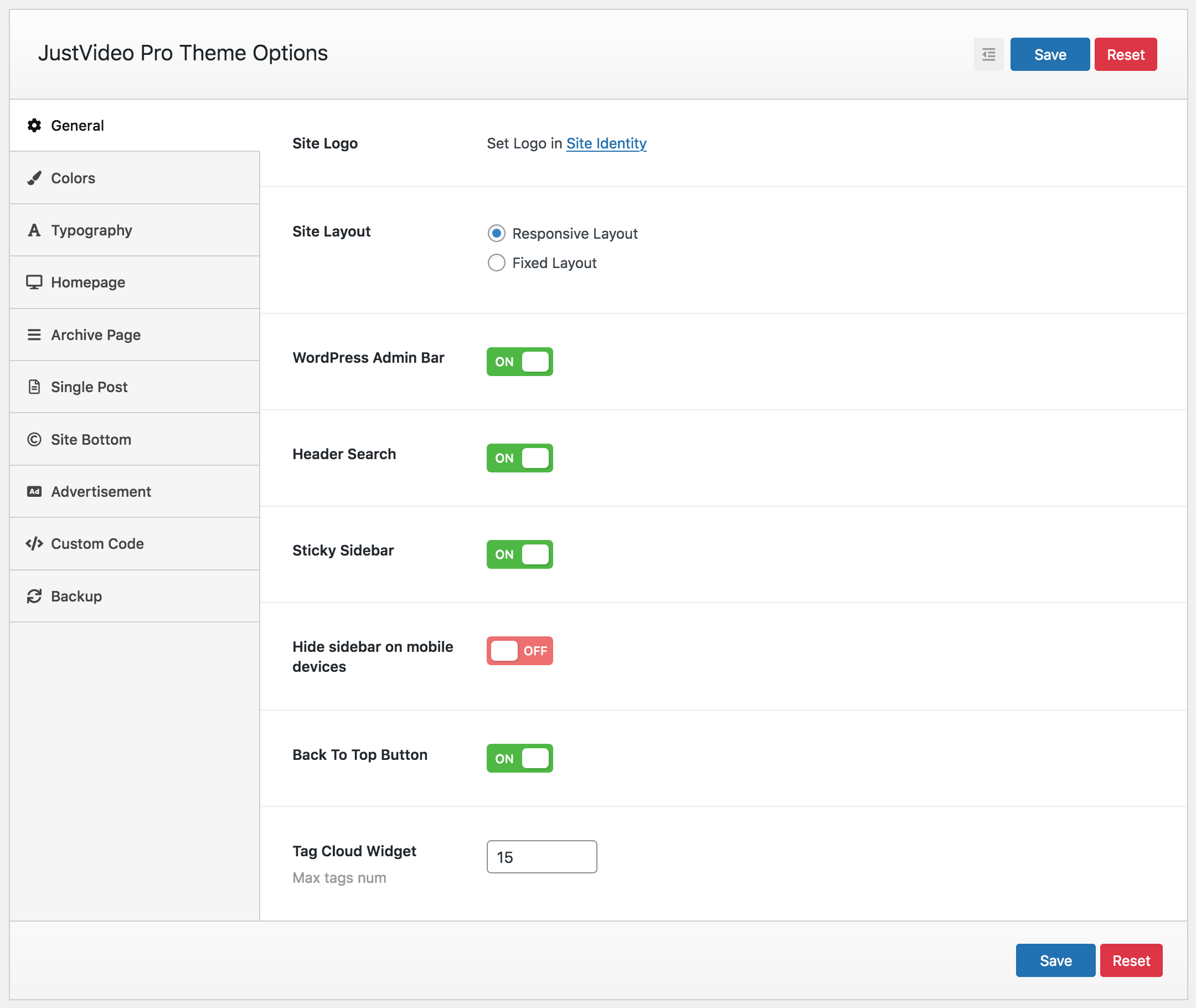 If you prefer to use WordPress Customizer, just go to Appearance -> Customizer, all theme options are available there.
How to Publish a Video
To publish a video on your site is easy, you just need to add the video embed code/URL in the post content, just like:

or: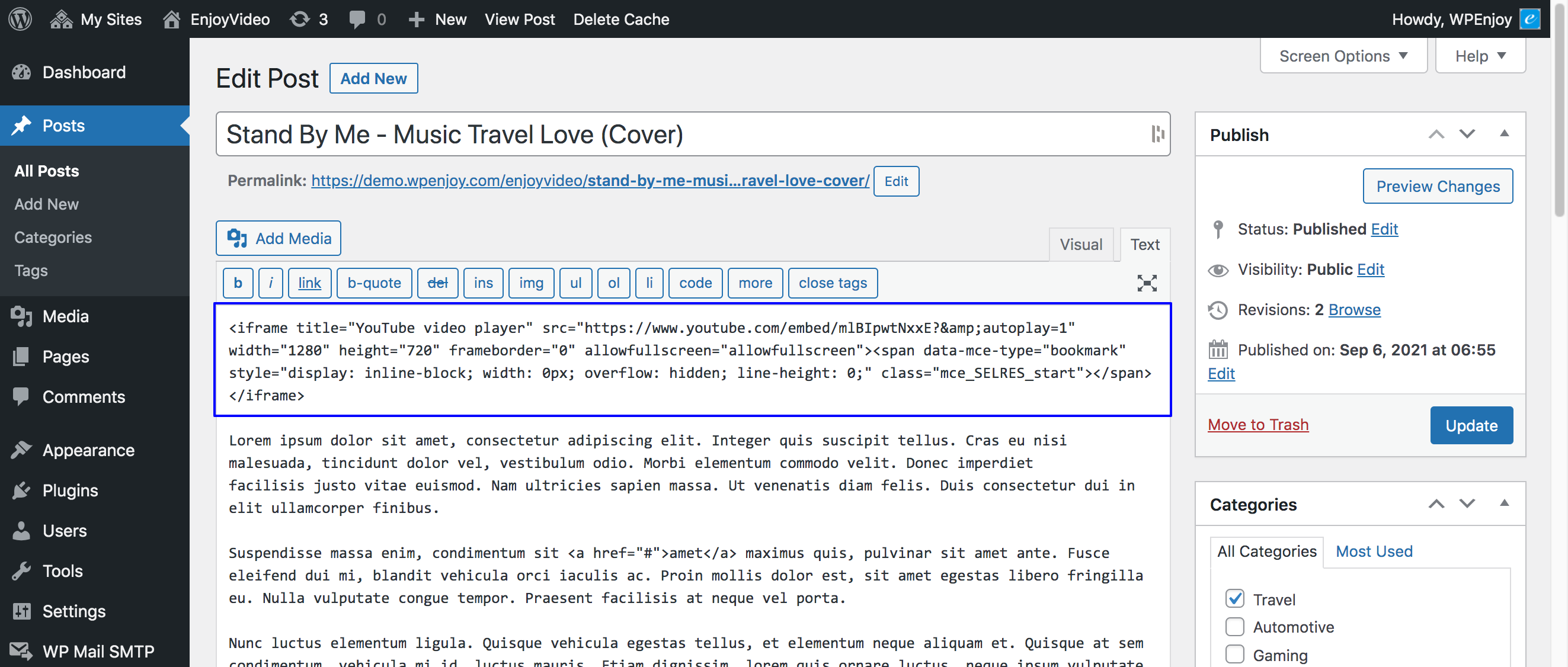 You can also put the video embed code in the Post Options: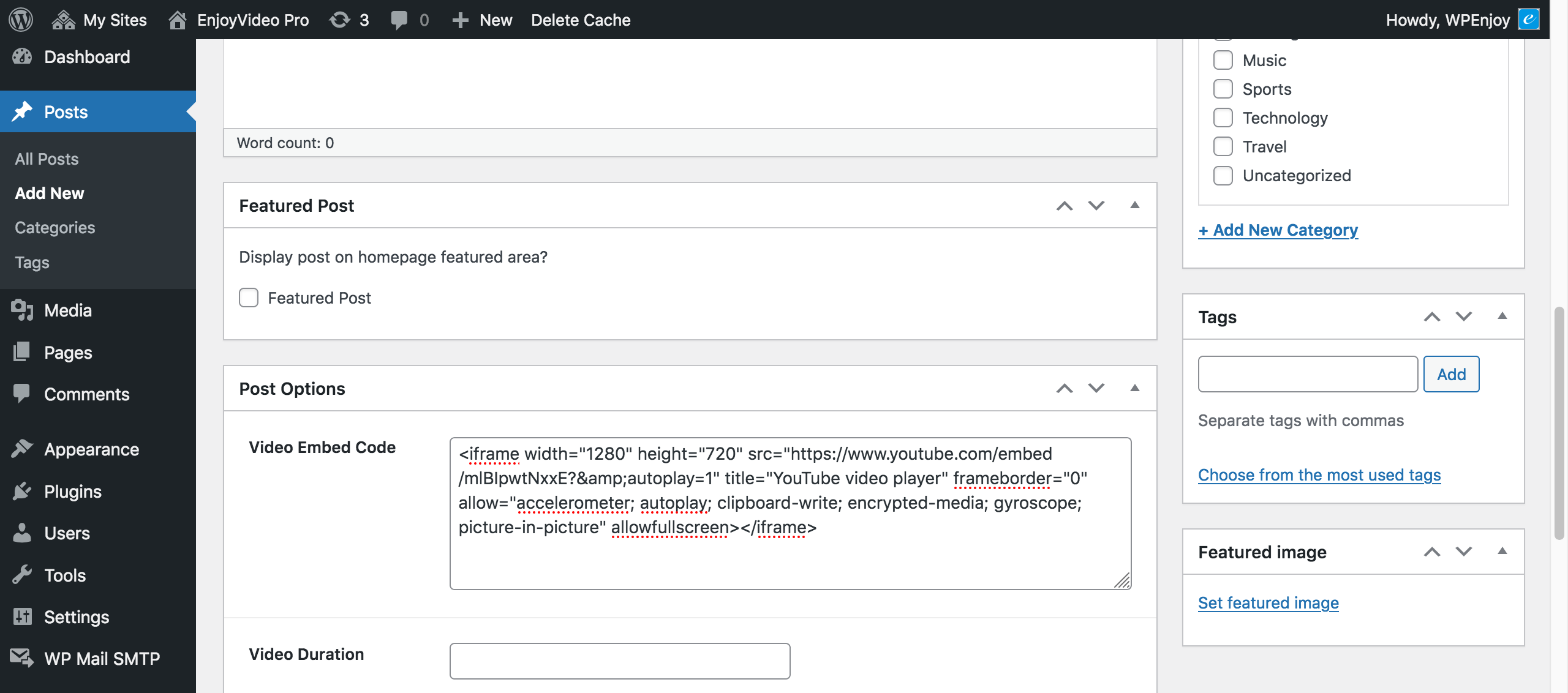 Setup Content Blocks on homepage (Optional)
Go to Dashboard -> Appearance -> Widgets, add the Home Content widget to the Home Content area:

Select the category (Content Block) that you want to display on homepage: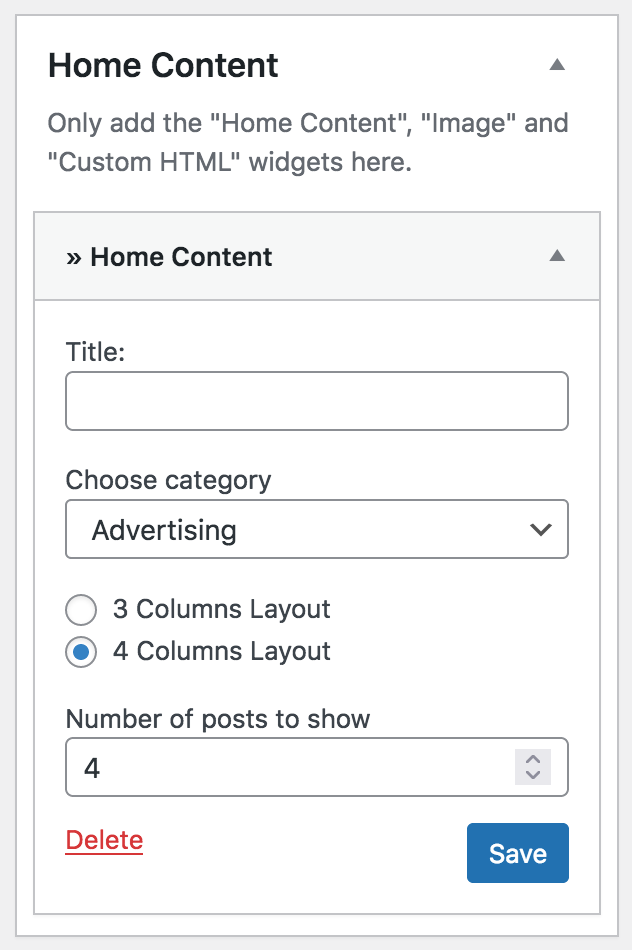 Please Note:
The Home Content widget area only supports the Home Content, Image and Custom HTML widgets.
Setup Custom Widgets for Sidebar
Go to Dashboard -> Appearance -> Widgets, you will see multiple custom widgets:
Most Commented Posts
Recent Posts
Random Posts
You can add these custom widgets to the Sidebar widget area.